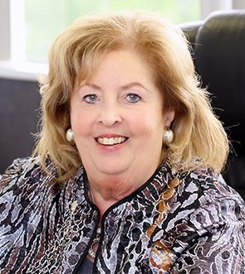 On behalf of Kraft Miles, A Law Corporation and the Kraft family, it is with heavy hearts that we announce the passing of Marcia L. Kraft. Not only was Marcia an integral part of our team but also a loved and influential member of the community. We are grateful for the outpour of kind words and support from the committees she worked with, including beautiful articles in Valley Lawyer by members of Attorney Referral Service and the Valley Community Legal Foundation.
As a 13-year committee member of the Attorney Referral Service, Marcia was known by members for her community outreach and innovative approach to marketing the services of ARS. The VCLF honored her for her friendly, warm attitude to new members and her devotion to charitable organizations and community involvement, an approach to life that they know will be carried on by Joy Kraft Miles, Marcia's daughter. The VCLF created the Marcia Kraft Memorial Fund, a fund dedicated to charitable work on behalf of the VCLF, overseen by the Kraft family.
Joy Kraft Miles, and the team at Kraft Miles, A Law Corporation are so thankful for the love and support of colleagues, clients, and friends during this time. Knowing how many hearts and lives were touched by Marica L. Kraft's giving nature keeps her legacy alive.