a compassionate advocate for your legal journey
Child Custody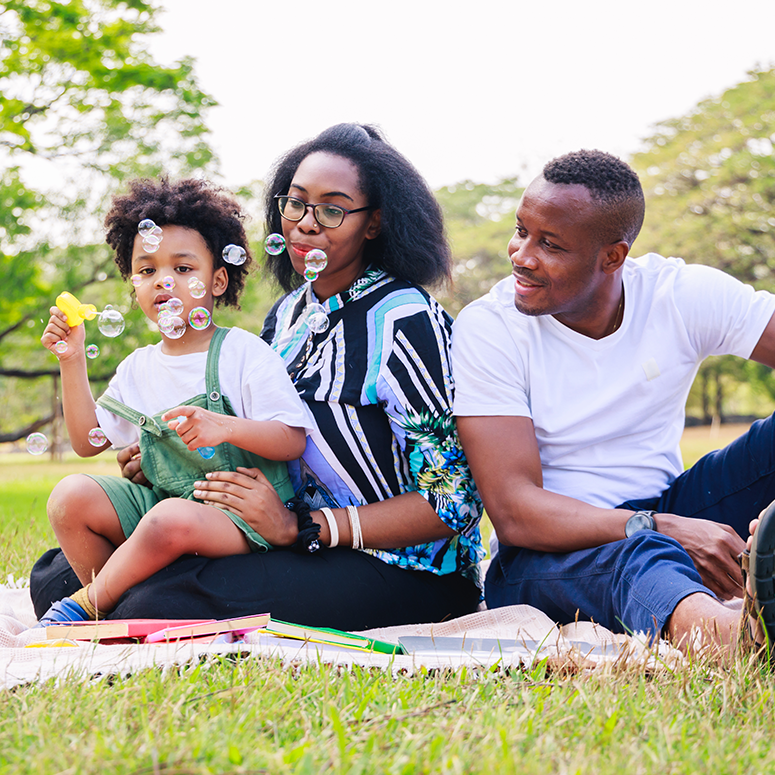 San Fernando Valley Child Custody Attorney
Serving Woodland Hills & Beyond San Fernando Valley, CA
Those dealing with family law cases involving children face a number of unique legal challenges. From determining custody to agreeing to a monthly child support amount, parents often find themselves battling with exes over the details.
In order to achieve a fair result in the best interest of the children, it is important to have the legal guidance of a professional San Fernando Valley child custody lawyer. At Kraft Miles, A Law Corporation, our family law lawyers help parents navigate these sometimes murky waters to seek a favorable outcome for all involved — especially the children.
Our law firm is based in Woodland Hills and serves the entire San Fernando Valley. Reach out to us at (818) 462-5076 to discuss your child custody case with our team.
How Do I File for Custody and Visitation in California?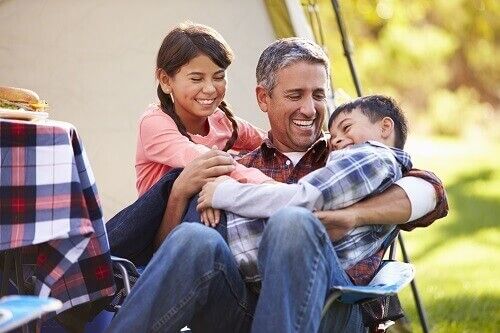 The most pressing issues, of course, are those of the child custody agreement and visitation rights. It is common for parents to seek the help of a San Fernando Valley family law attorney to help them make a strong custody case for themselves and their child. At Kraft Miles, A Law Corporation, our divorce lawyers help divorcing families manage these difficult decisions every day.
If you're involved in a particularly contentious divorce, you might be tempted to take drastic or even vengeful action due to some perceived injustice. However, any such childish or rash decisions could affect the outcome of any future custody or visitation agreements.
Judges generally look for responsible behavior in the parents and consider whether the parent is acting in the best interest of the child. Without the advice and support of a good family lawyer, you may find yourself holding the short end of the stick in court.
We try, whenever possible, to help our clients reach a negotiated settlement. When agreement is out of the question for whatever reason, our lawyers are prepared to advocate aggressively on behalf of our clients and, most importantly, on behalf of the child.
Understanding Child Custody Law
When it comes to child custody cases, divorcing parents face a tangled web of legal options. To make an informed decision, each party should know the choices they face and the legal standards that apply to each option. At stake are questions relating to the child's health, education, and welfare.
Whoever has custody of the child has the right and responsibility to make important decisions about the child's life, such as:
Where the child will live
What school the child will attend
What type of medical and mental health care the child will receive
What religious institutions the child will join
What extracurricular activities the child will participate in
Whether the child will travel
In some cases, one parent will make all the decisions. In other custody cases, both parents take part in the decision-making process.
That's because custody settlements fall into two general categories:
Sole custody, in which one parent has the right and responsibility to care for the child
Joint custody, in which parents share the rights and responsibilities
How Is Custody Determined in CA?
Many disputes are handled amicably, without the need for either party to obtain a court order. Either on their own or with the help of divorce attorneys, both parents come to an agreement regarding custody of their child. This often takes place within the normal divorce proceedings.
Other custody cases take longer to resolve. There may be disagreements about whether sole or joint custody is preferable, who gets custody, how to divide the child custody arrangement, and under what conditions visitation is allowed.
When deciding a child custody issue, your family law attorney and the court may ask:
What is in the best interest of the child?
What kind of activities does each parent participate in with the child?
How much time does each parent spend with the child?
If the child is of sufficient maturity, what are the child's wishes?
Has there ever been a history of domestic violence or drug abuse?
These and other factors will influence a divorce lawyer's approach to the case and the court's ultimate decision. If the court does grant one parent custody, or if the divorcing couple agrees on sole custody, our San Fernando Valley child support attorneys can help them reach an agreement on child support payments. Joy Kraft Miles is a family law certified specialist and has years of legal experience guiding clients through even the most complex family law matters.
Benefits of Hiring a Skilled Child Custody Attorney
When it comes to child custody matters, it is crucial to have a skilled and experienced attorney by your side. At Kraft Miles, A Law Corporation, our Woodland Hills child custody attorneys are dedicated to protecting your child's best interests and fighting for your rights as a parent. Here are some of the benefits of hiring our legal team:
Expertise in family law: Our attorneys have extensive knowledge and experience in child custody law in California. We stay updated on the latest legal developments and can provide you with the most effective strategies for your case.
Objective advice: Emotions can run high during child custody disputes, and it is easy to make decisions based on anger or frustration. Our attorneys provide objective advice and help you make informed decisions that prioritize your child's well-being.
Negotiation and mediation skills: We are skilled negotiators and mediators who can help you reach a favorable custody agreement through peaceful means. Our goal is to minimize conflict and find solutions that work for both parties.
Strong advocacy in court: If litigation becomes necessary, our attorneys are experienced litigators who will vigorously advocate for your rights in the courtroom. We will present a compelling case to the judge and fight for the custody arrangement that is in your child's best interests.
Customized parenting plans: We understand that every family is unique, and a one-size-fits-all approach to custody may not work. Our attorneys will work closely with you to create a personalized parenting plan that takes into account your child's needs and your specific circumstances.
Don't leave your child's future to chance. Contact us today to schedule a consultation with one of our skilled child custody attorneys in Woodland Hills. We are here to guide you through the legal process and help you achieve the best possible outcome for your family.
Helpful Resources

"Joy was always available, professional, super knowledgeable, and very supportive throughout the entire process."

- Steve L.

"Joy is a knowledgeable attorney and incredibly generous with her time and point of view."

- Anonymous

"Her wisdom, grace, and honesty are second to none."

- Layla

"I am truly grateful to Joy and her team for being thorough, diligent, and respectful to help my children and I through this difficult and challenging time."

- Elizabeth M.

"I knew from the first moment I chatted with them on the phone that Joy and Leslie would be the right legal team for us."

- Former Client

"I can't thank her and her staff enough for the peace of mind they gave me."

- Steven