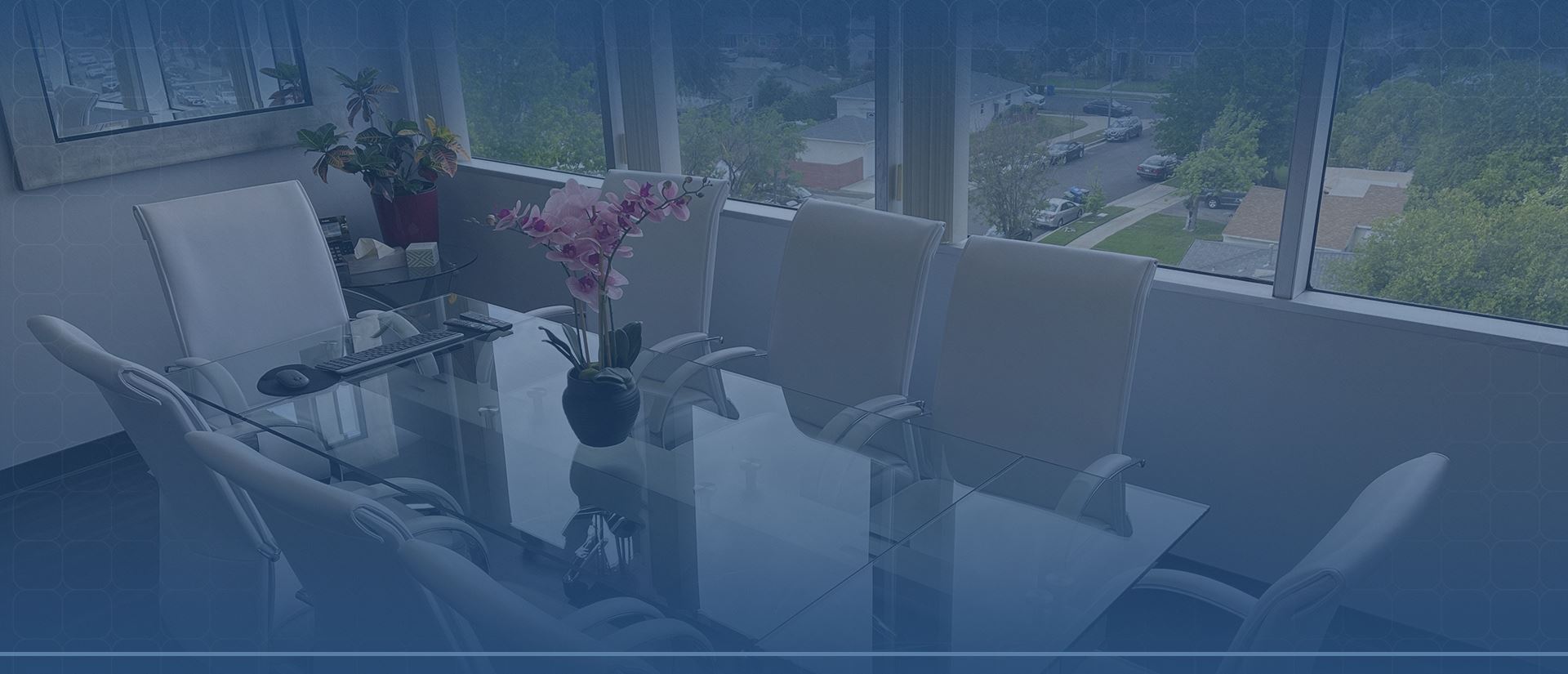 Meet Our Compassionate Family Lawyers in Woodland Hills
Serving San Fernando Valley Families in Their Time of Need
At Kraft Miles, A Law Corporation, we know how overwhelming it can be to navigate family matters, let alone reach a resolution in California family courts. From feeling anxious about child custody decisions to fearing the loss of your financial security, there is a lot to worry about in family matters. That's why our compassionate family lawyers provide experienced representation to couples and families in Woodland Hills and the surrounding areas.
With an exclusive focus on family law, our firm is a trusted name for families throughout the San Fernando Valley. We approach every case with each family's unique needs and goals in mind, allowing us to keep their best interests at heart from start to finish. Our skilled legal advocates take adequate time to get to know you and your loved ones to ensure that we guide your legal steps with care and consideration.
Kraft Miles, A Law Corporation has a team of experienced attorneys to help navigate through complex family law cases with utmost professionalism and care. From the initial consultation to the final resolution, they display an exceptional level of understanding and expertise.
Contact us online to discuss your case with a Woodland Hills family lawyer.
Empowering Families to Choose a Better Divorce
While some firms push families to conform to their legal approach and processes, our caring team is committed to finding the best legal solution for your family's unique circumstances. While we never shy away from protecting families with fierce advocacy in courtroom litigation, we also recognize that not every situation requires excessive time and energy in family court.
At Kraft Miles, A Law Corporation, we're committed to finding the best possible solution for you and your loved ones, whether that entails going to battle in a litigated divorce or helping couples reach more amicable solutions in divorce mediation. Whatever your situation, our divorce attorneys can prioritize your personal needs from start to finish, freeing you to heal and move on to the next chapter in life.
Trusted Counsel for Mediation & Alternative Dispute Resolution
While it can be necessary to resolve family matters in court, legal proceedings can be costly and time-consuming. Fortunately, our dedicated family lawyers are here to make the legal process as efficient as possible for families throughout the San Fernando Valley. We have extensive experience representing clients in alternative dispute resolution (ADR) and mediated divorces, allowing us to help couples and families by:
Reducing legal costs;
Keeping conflict to a minimum;
Saving clients time in the courtroom;
Empowering couples to maintain control of their divorce;
Creating a safe and private space for couples to negotiate divorce terms; and
Permitting couples to resolve divorce-related issues with dignity while minimizing negative impacts on any children or loved ones involved.
Guiding California Families Through Their Darkest Times
Family disputes can be overwhelming. From filing for divorce to seeking a restraining order against an abusive partner, family matters often involve powerful emotions, complex issues, and difficult decisions. Our dedicated family lawyers are here to help Woodland Hills families overcome these stressful situations and liberate themselves to move on to a healthier, happier future.
Family law is one of the most intricate legal practice areas, making it all the more crucial to turn to an experienced legal representative with an in-depth knowledge of family law in California. Our firm has a longstanding reputation for restoring families' peace of mind and empowering them to resolve family matters as swiftly and painlessly as possible. When you partner with our San Fernando Valley divorce attorneys, you can count on them to demonstrate sensitivity and compassion without ever losing sight of your goals.
Our Woodland Hills family law firm is led by founding attorney and board-certified specialist Joy Kraft Miles. Under her passionate leadership, our attorneys have accrued decades of experience helping spouses, parents, and victims through some of the most challenging seasons in their lives. Whether you're looking for a practiced legal eye to assist you with a high net worth divorce or quiet, compassionate advocacy for a child custody dispute, Kraft Miles, A Law Corporation is on your side.
Turn to a family lawyer you can trust to prioritize your family's well-being in life's darkest seasons. Call (818) 462-5076 to schedule a consultation.
Compassionate Family Lawyers in San Fernando Valley
Our compassionate family lawyers at Kraft Miles, A Law Corporation are committed to representing couples and families throughout the San Fernando Valley in a variety of family law cases, from navigating contentious disputes to protecting loved ones from domestic violence. As your family's loyal confidantes during this difficult life season, you can count on us to provide the honest counsel and strong advocacy you and your loved ones deserve.
Our team has extensive experience navigating a range of family law cases throughout San Fernando Valley, including (but not limited to):
Establishing parentage
Visitation & parenting plans
Modification of existing orders
High-asset dissolutions
Streamlined Legal Services to Save Clients Time & Money
In today's modern world, life moves fast. Fortunately, Kraft Miles, A Law Corporation knows how to keep up. Our law office incorporates the latest technology and tools to streamline legal processes for our clients' convenience, saving San Fernando Valley families precious time and costs so they can get back to focusing on what matters most. To ensure that our family law services are kept affordable and accessible for each client we serve, our firm offers:
Virtual meetings via videoconferencing
Electronic document management system
Case management and legal form computer software
Electronic/online payments in addition to cash/check
Contact a Trusted Family Lawyer in San Fernando Valley
Since 1990, Kraft Miles, A Law Corporation has been dedicated to helping clients achieve favorable resolutions in a variety of family disputes. Whether you're preparing for a child custody case or going through a divorce, our compassionate family lawyers can provide the strong representation you need to achieve an efficient and effective solution. With over 60 years of combined legal experience, our attorneys are well-versed in California family law, making us well-equipped to advocate on behalf of families in Woodland Hills and beyond.
---
Preparing for divorce or other family law case can be nerve-racking. Contact us online to consult with a skilled family lawyer in San Fernando Valley.

"Joy was always available, professional, super knowledgeable, and very supportive throughout the entire process."

- Steve L.

"Joy is a knowledgeable attorney and incredibly generous with her time and point of view."

- Anonymous

"Her wisdom, grace, and honesty are second to none."

- Layla

"I am truly grateful to Joy and her team for being thorough, diligent, and respectful to help my children and I through this difficult and challenging time."

- Elizabeth M.

"I knew from the first moment I chatted with them on the phone that Joy and Leslie would be the right legal team for us."

- Former Client

"I can't thank her and her staff enough for the peace of mind they gave me."

- Steven
Easy Payments We Accept Online payments in addition to Cash/Check

Virtual Meetings and Online Systems Virtual Meetings and videoconferencing are available. Our Electronic Document management system makes keeping track of paperwork easier

Se habla español.

Our team has more than 60 years of combined experience.
Kraft Miles, A Law Corporation
Fill out a form or call our office to schedule your consultation!