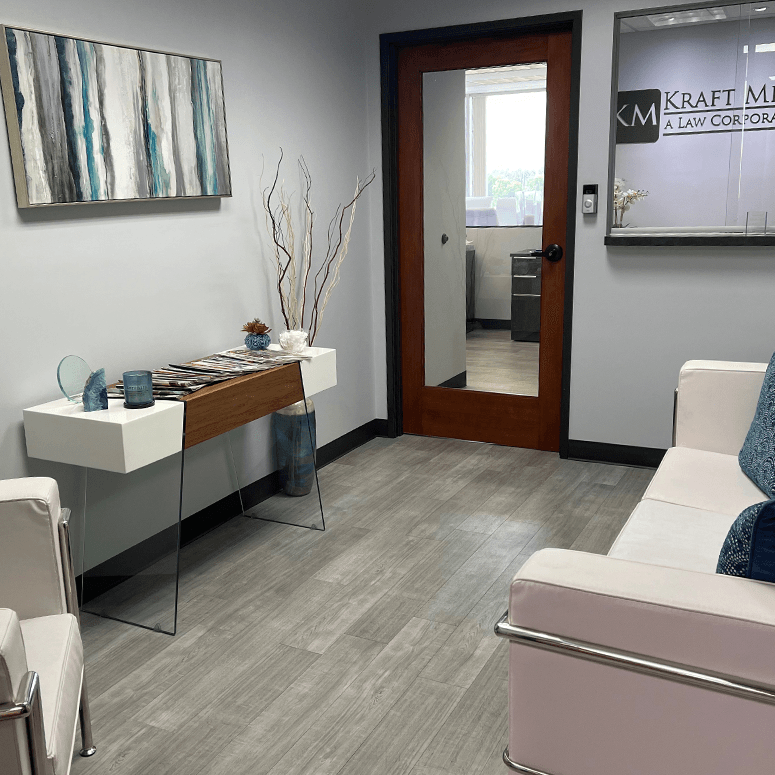 West Hills Family Law, Child Custody, and Divorce Lawyer
Family law is a sensitive issue. It requires dealing with practical and legal matters while navigating people's emotional attachments. Often, it is difficult to manage pragmatic, legal concerns for fear of breaking hearts.
At Kraft Miles, A Law Corporation, we have over six decades of legal experience, and we can manage your family law needs with care and sensitivity. We want you to have peace of mind so you can focus on what's important, your familial relationships. Our firm is led by board-certified specialist Joy Kraft Miles. She has spent years working complicated divorce cases, and she shares her abilities with our entire legal team. With us on your side, you can rest easy.
If you have family law and divorce needs in West Hills, let our attorneys assist you. Call us today at (818) 462-5076.
Child Support
When making decisions about children, the courtroom puts a child's needs first. Courts look for the children to share in the standard of living of both parents, as well as each parent's circumstances and station in life when making a ruling.
Often, people assume that only one parent is burdened with financially supporting the child. This is not so. Both parties have duty to provide for a child. California's "guideline child support," a complicated formula, considers each parent's custodial timeshare, income, mandatory job-related expenses, as well as tax deductions such as mortgage interest and property taxes. Once child support is ordered, we can assist with obtaining a wage garnishment or terminating one.
If you want to modify an existing child support order, you should demonstrate a substantial change in circumstances. If you have recently experienced a significant life event that may continue for some duration, such as losing a job, changing custody arrangements, or becoming disabled, you should request an immediate modification. Child support modifications usually only apply to the future, and back-owed child support is only due if there was an order requiring it be paid.
At any stage of child support arrangements, from initial rulings to modifications, you can trust Kraft Miles, A Law Corporation to help. We know how to navigate the complicated calculations and argue in your favor. We can make sure your child is living a similar stand of living in each custodial household, assist you with getting paid on time and regularly, and save you money, time and stress.
Premarital or Prenuptial Agreements
"Prenuptial contracts," "premarital agreements," and "prenups" are types of legal documents written before the wedding and they follow very specific rules if they are to be enforceable.
Often, these contracts center around wealth. They can determine which property belongs to whom throughout the marriage, and they can decide how to divide property should the marriage end. They can also be used to change obligations regarding spousal support. People of modest means can still use these contracts to discuss their financial plans, disclose their current economic health, and prevent a costly divorce.
By putting these decisions in writing now, you can begin your relationship with open disclosure and focus on the love that brought you together.
Our team can assist you and your partner in creating a contract that works for you. We can even offer you mediation services, should you need extra help.
Kraft Miles, A Law Corporation can assist with all your family law needs in West Hills, including:
Child Visitation and Custody
Paternity and Fathers' Rights
Divorce
Property Division
Spousal Support
Dissolving a Domestic Partnership
Legal Separation
Restraining Orders
And more!
We are waiting to hear from you. Contact us today for a consultation. We may be able to offer you guidance and help with your family law and divorce needs. You can reach us (818) 462-5076, or you can fill out our online contact form.

"Joy was always available, professional, super knowledgeable, and very supportive throughout the entire process."

- Steve L.

"Joy is a knowledgeable attorney and incredibly generous with her time and point of view."

- Anonymous

"Her wisdom, grace, and honesty are second to none."

- Layla

"I am truly grateful to Joy and her team for being thorough, diligent, and respectful to help my children and I through this difficult and challenging time."

- Elizabeth M.

"I knew from the first moment I chatted with them on the phone that Joy and Leslie would be the right legal team for us."

- Former Client

"I can't thank her and her staff enough for the peace of mind they gave me."

- Steven