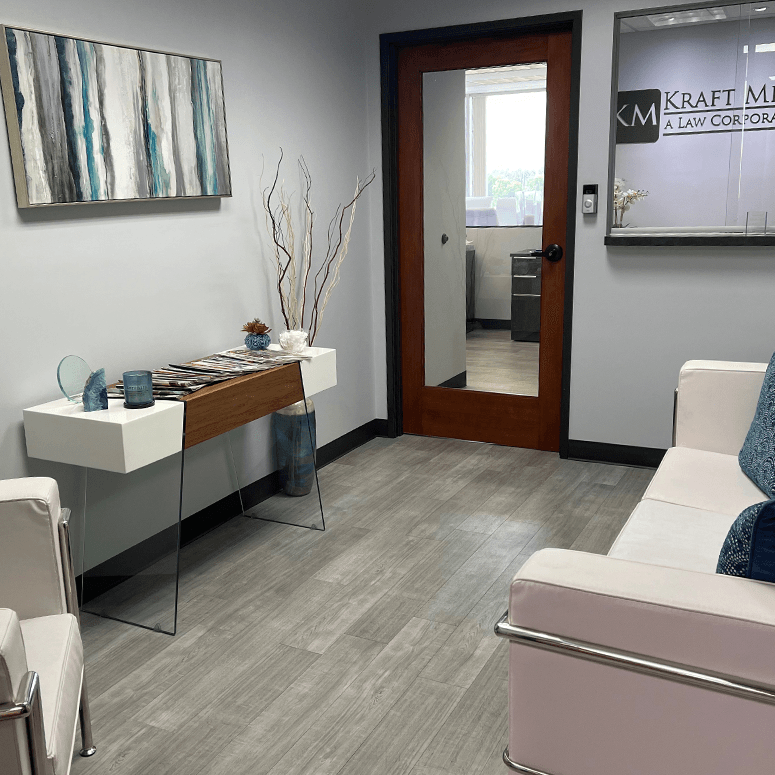 Family Law Cases at the Chatsworth Courthouse
Let Kraft Miles, A Law Corporation Help You Navigate the Legal System
If you live in or around Chatsworth and need to file for divorce, fight for child custody, or get a restraining order, you will likely handle your case at the Chatsworth Courthouse.
At Kraft Miles, A Law Corporation, we want to ensure your experience at the courthouse is as seamless as possible. That's why we've provided some basic information below:
The Chatsworth Courthouse is located at:
Chatsworth Courthouse
9425 Penfield Ave.
Chatsworth, CA 91311
You can reach the courthouse at (818) 407-2200, and the building is open from 8:00 a.m. to 4:30 p.m., Monday through Friday. Please note that the Clerk's Office does not open until 8:30 p.m., and the courthouse and Clerk's Office are closed on court holidays.
Parking at the Chatsworth Courthouse costs $7 (cash or card) and is available in a lot at the north side of the courthouse.
Remember to make an appointment for the Clerk's Office and Self-Help Services and comply with all courthouse protocol. Due to the COVID-19 pandemic, you may need to wear a face mask over your nose and mouth in all public courthouse spaces.
Chatsworth Courthouse Family Law Directory
The Chatsworth Courthouse handles most family law matters on the 1st Floor (in Room 1200). In the court's family law division, you can get help with:
Civil harassment restraining orders
Domestic violence restraining orders
Temporary restraining orders
General information
And more
You can also file for divorce, open a child custody case, ask for alimony or child support, and handle other family law concerns.
If you're not sure how to get started, Kraft Miles, A Law Corporation is here to help. We will be by your side from the time you prepare and file your case through the moment you present your case in front of a judge and receive a court order.
We are extremely familiar with the Chatsworth Courthouse, and we are ready to help.
Call us at (818) 462-5076 or contact us online to get started with a consultation.

"Joy was always available, professional, super knowledgeable, and very supportive throughout the entire process."

- Steve L.

"Joy is a knowledgeable attorney and incredibly generous with her time and point of view."

- Anonymous

"Her wisdom, grace, and honesty are second to none."

- Layla

"I am truly grateful to Joy and her team for being thorough, diligent, and respectful to help my children and I through this difficult and challenging time."

- Elizabeth M.

"I knew from the first moment I chatted with them on the phone that Joy and Leslie would be the right legal team for us."

- Former Client

"I can't thank her and her staff enough for the peace of mind they gave me."

- Steven