a compassionate advocate for your legal journey
Family Law Services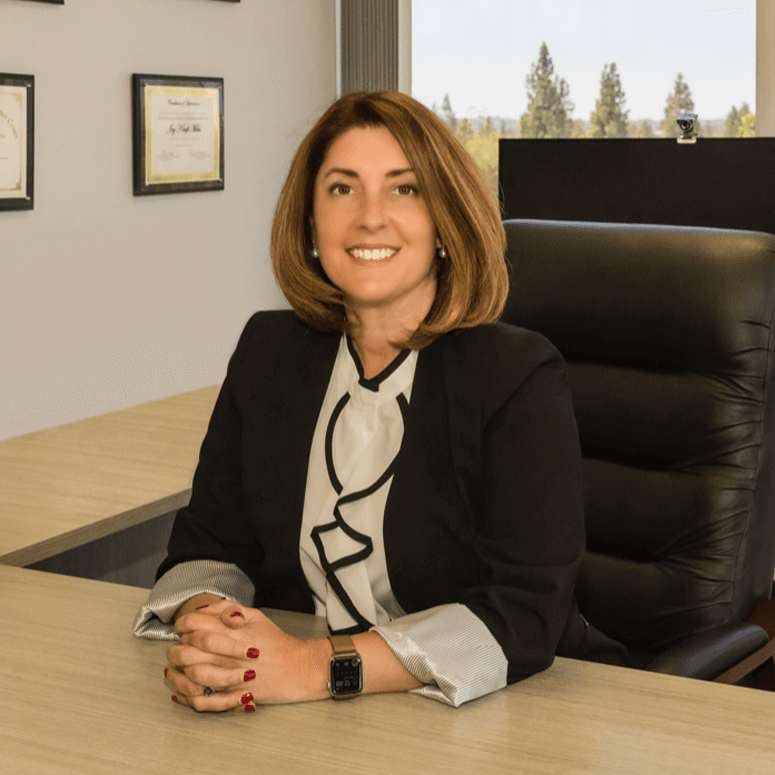 Experienced Family Lawyers Serving San Fernando Valley
Compassionate Advocacy for Families in Woodland Hills, CA
At Kraft Miles, A Law Corporation, our family lawyers are sympathetic to the sensitive and emotional nature of family law. As you can imagine, family matters can be challenging to resolve in court, as such cases can take a toll on everyone involved. Whether you're signing a prenuptial agreement or getting ready to file for divorce in California, our compassionate family law firm can help you navigate the complexities of the legal system.
Since 1990, our firm has forged a longstanding track record of success under the invaluable leadership of founding attorney and board-certified family law specialist, Joy Kraft Miles. When you partner with our Woodland Hills family lawyers, we'll collaborate closely with you to find personalized legal solutions tailored to your personal goals. Reach out to our office to learn how we can help your family resolve issues like divorce, child custody hearings, spousal support, and more.
Family disputes can take a toll on the whole family. Turn to a lawyer who will keep your best interests at heart. Call (818) 462-5076 to schedule a consultation.
Getting Divorced in California
While family law is an intricate area of our legal system, understanding the basics of divorce laws in California can make the legal proceedings less stressful for both parties. Our knowledgeable San Fernando Valley divorce attorneys have the specialized knowledge and skills to guide your steps with wisdom and care.
California is a no-fault divorce state, meaning that either spouse can file for divorce even if the other party doesn't consent to it. In other words, California law doesn't require couples to "prove" fault to file for a dissolution of marriage (such as evidence of infidelity or abuse). Instead, couples in no-fault divorce states can file for a dissolution of marriage on the ground of "irreconcilable differences."
Basically, filing for divorce on the ground of irreconcilable differences means that there was an irreparable breakdown in the marriage that led to divorce. However, it's worth noting that fault-based grounds for divorce are also allowed in the Golden State in certain circumstances, such as a marital history of domestic violence or child abuse.
How Is Property Split in a California Divorce?
California is a community property state, which means that property and assets acquired during the marriage are considered "community property" (jointly owned by both spouses) and are therefore subject to equal division upon divorce.
Marital Property vs. Separate Property
To best understand how California divides a couple's property and assets during a divorce, it is important to first distinguish between marital property and separate property. Marital property refers to all property and assets acquired by either spouse during the marriage, while separate property entails anything acquired by one spouse:
Prior to the marriage;
After the date of separation; or
As a separate inheritance or gift.
Once the judge establishes the divorcing couple's community property, the court will attempt to facilitate a fair and equal division of that property between the parties. Keep in mind that this doesn't necessarily mean that each spouse gets exactly 50% of each asset. Rather, family courts can take various factors into account when determining how to divide a couple's property and assets, including (but not limited to):
The duration of the marriage
Each spouse's separate property
Any child custody or support considerations
Each spouse's health, age, and standard of living
Each spouse's financial contributions to the marriage
Each spouse's earning capacity, employability, and financial resources
Any marital history of spousal abuse, child abuse, or domestic violence
The Divorce Process in California
Divorce proceedings in California begin with the filing of a petition for dissolution of marriage in the county where either spouse resides. They must also file required forms and paperwork, including a financial disclosure statement that lists all of their assets, debts, income, and expenses. After the initial paperwork is filed, the couple will need to resolve issues related to child custody and support, spousal support, property division, and any other matters pertaining to the divorce.
If the couple is able to reach an agreement, the court will review and approve their settlement agreement. If there is no agreement, the case will proceed to trial, where the judge will make decisions about divorce-related issues. Once all decisions are made, the court will issue a judgment of dissolution of marriage to make the divorce final.
Why Hire a Skilled Family Lawyer in San Fernando Valley?
Family law cases can be delicate, stressful, and contentious compared to other legal practice areas. While it's possible to achieve an amicable resolution in family matters, many of these disputes generally require advanced skills and sound legal counsel from an experienced family lawyer to protect what's yours and avoid costly, time-consuming litigation in the courtroom.
From complex property division to high-asset dissolutions, divorce-related decisions can impact the rest of your life. That's why it's imperative to turn to a family law attorney you can trust to keep your best interests at heart, safeguard the longevity of your financial security, and protect your family's emotional well-being from start to finish. Keep reading to learn more about the comprehensive legal services offered to San Fernando Valley families by our experienced attorneys at Kraft Miles, A Law Corporation.
Comprehensive Family Law Services in Woodland Hills
With over 60 years of combined family law experience, our San Fernando Valley family lawyers are well-equipped to represent clients in a variety of family matters. Some of the most common familial disputes our firm handles include:
Divorce & Dissolution of Marriage – Our attorneys can help you get through the difficult and stressful process of divorce. We have handled countless divorce cases and are well aware of how the California family courts work.
Legal Separation – Perhaps you and your spouse aren't ready to file for divorce. If so, we can help you explore other options. Filing for legal separation can offer Woodland Hills couples various benefits. Our San Fernando family law attorneys are here to help clarify legal requirements and provide trusted counsel to guide your steps in family court.
Dissolution & Termination of Registered Domestic Partnerships – We can help in cases of termination of registered domestic partnerships. We are experienced in helping many clients navigate the dissolution of their domestic partnerships.
Establishing Parentage – Our family lawyers can help you go through the process of establishing parentage for a variety of reasons. We can help you gain your rights as a parent.
Alimony & Spousal Support – Our attorneys can help with alimony payments and modifications. We will help make sure the agreement is fair for all parties.
Child Custody & Visitation – Child custody arrangements and visitation schedules can become very contentious while undergoing a divorce or creating a parenting plan for unmarried parents in California. Let our experienced family lawyers help you do what is in the best interest of your child.
Child Support – Our family law attorneys can help you pursue child support or modify your child support order. We have helped many families through the child support process.
Fathers' Rights & Paternity – Our lawyers help you establish and assert your rights as a father. We can assist in establishing paternity as well.
Prenuptial & Postnuptial Agreements – We can help you draft a valid prenup before you get married in California. We have also helped married couples with postnuptial agreements post-marriage.
Division of Property & Assets – Property division can be a very complicated part of divorce. Our family lawyers can help divide your properties evenly.
Modification of Existing Orders – Our firm can help you with the modification of existing court orders, such as child custody arrangements and parenting plans, after substantial life changes like changing jobs or housing.
Mediation & Alternative Dispute Resolution – Divorce mediation is a less stressful alternative option than divorce. Contact our experienced divorce mediators to learn more.
Restraining Orders – Whether you're ending an abusive marriage or trying to protect yourself against domestic violence, our tireless legal advocates can prioritize your safety and help you file for a restraining order.
High Net Worth Divorce – High-asset dissolutions and divorce have their own set of issues. Our experienced family law attorneys can help you navigate the complexities of this process.
Complex Family Law Litigation – Some family law cases are more complex than others. You may benefit from representation by one of our complex family law litigation attorneys.
Representation That California Families Can Trust
Our San Fernando Valley attorneys have extensive experience handling complex and emotionally fraught cases, making us well-equipped to represent California couples and families in a wide range of legal matters. We understand that there is no one-size-fits-all in family law, which is why our accomplished team approaches every case with one goal in mind: to prioritize each family's unique needs.
When you partner with us, you can rely on our compassionate advocates to guide the steps of you and your loved ones with care. While our team is no stranger to the emotional hardships of family law, we're not afraid to step up to the plate when necessary. We won't hesitate to go to battle on your behalf in litigation if your case calls for fierce advocacy.
Since every situation is unique, our approach to each dispute is different. From the moment you call us, our attorneys will begin to tailor a legal strategy that best suits the uniqueness of your case. Reach out to our firm today to take the first step toward a brighter, happier future.
---
Family law cases can be sensitive and emotional. Call our experienced San Fernando Valley attorneys at (818) 462-5076 to schedule a consultation.

"Joy was always available, professional, super knowledgeable, and very supportive throughout the entire process."

- Steve L.

"Joy is a knowledgeable attorney and incredibly generous with her time and point of view."

- Anonymous

"Her wisdom, grace, and honesty are second to none."

- Layla

"I am truly grateful to Joy and her team for being thorough, diligent, and respectful to help my children and I through this difficult and challenging time."

- Elizabeth M.

"I knew from the first moment I chatted with them on the phone that Joy and Leslie would be the right legal team for us."

- Former Client

"I can't thank her and her staff enough for the peace of mind they gave me."

- Steven