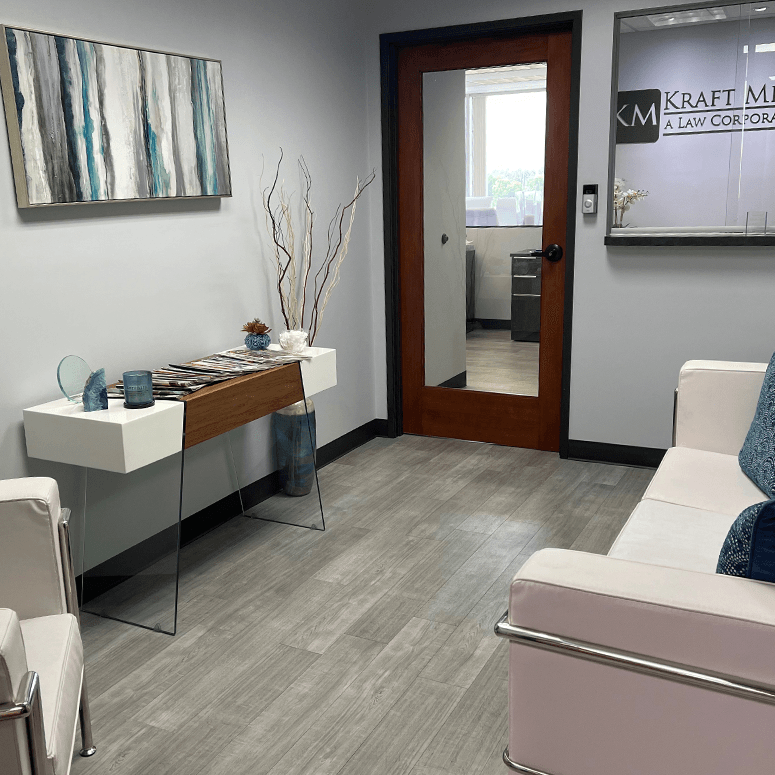 Calabasas Family Law & Divorce Attorney
Proudly Helping Clients Through Complex CA Family Law Cases
Transition into divorce is always a difficult time. There are emotional aspects to manage, and there are fears of what happens next. If you are taking this step, you need a law firm that can help provide peace of mind during this trying time.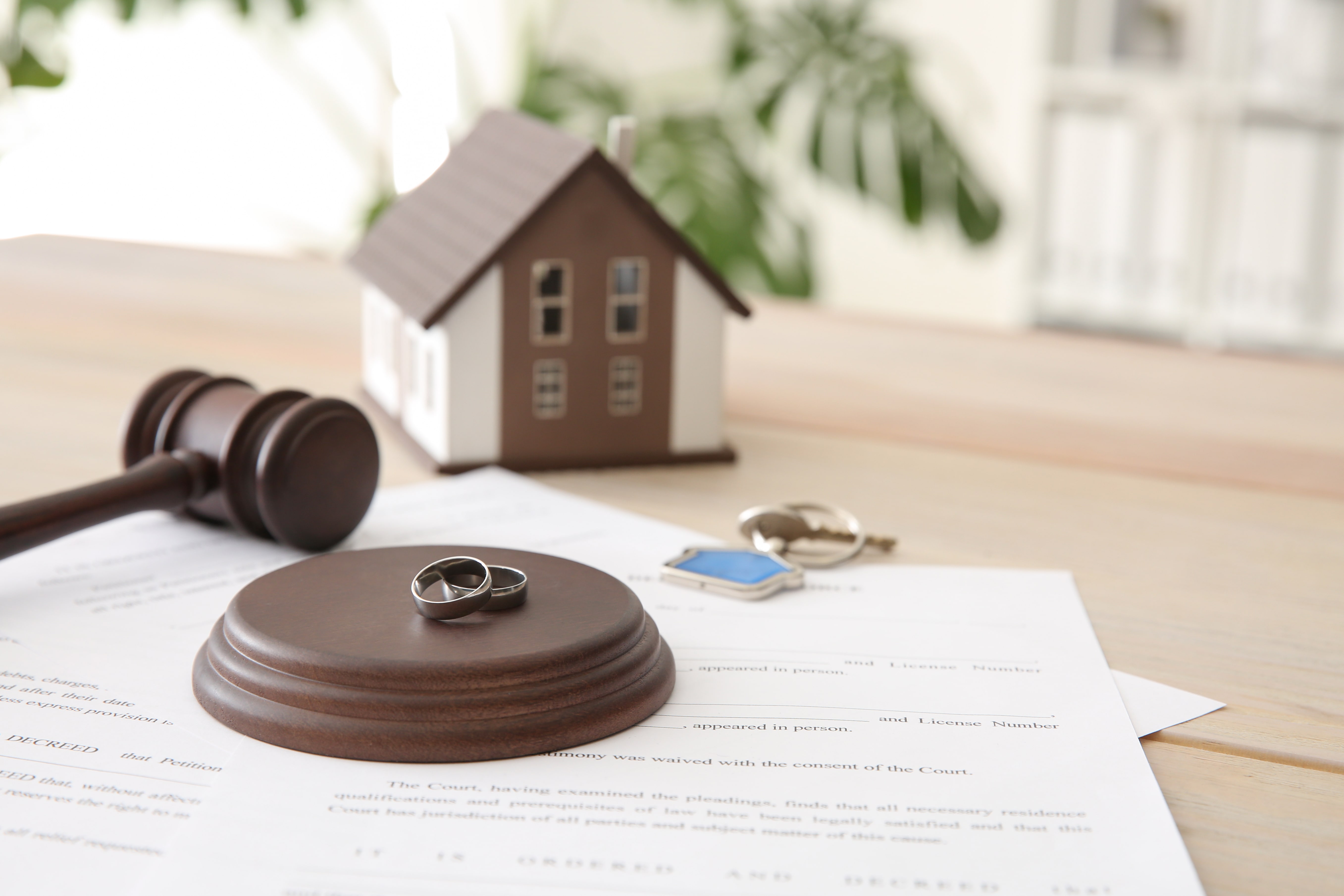 Kraft Miles, A Law Corporation is a Calabasas family law firm with over 60 years of experience. We are led by Joy Kraft Miles, a board-certified specialist. She has extensive experience in handling complex divorce issues.
Under her leadership, our team can assist with your needs. Let us handle your legal concerns, allowing you to handle moving forward with your life.
---
For family law representation in Calabasas, trust the experienced team at Kraft Miles, A Law Corporation. You can call us today at (818) 462-5076 or contact us opnline to schedule a consultation.
---
Property Division in Calabasas
In California, courts attempt to split marital property equally among the spouses. Technically, any property purchased during the marriage is considered martial property, and the spouses share its value. Splitting property among parties equally is no easy process.
Courts must determine which assets need to be retained and used. For example, someone will likely need to use the family car for work, and someone could be entitled to the home. Physical property such as this creates problems in an equal property division. One person may need to pay the other half the value of an item, or other physical property could be exchanged.
Our Team Handles Complex Asset Divisions
We can help you argue your entitlement to property.
For instance, you may need the home to help raise the children as the custodial parent. Perhaps there are no children in the marriage, but you have substantially more equity due to an inheritance or gift.
This could grant you entitlement. We can help show the courts that you should keep the physical property, and we can help negotiate other assets to ensure an equal split of property value among spouses.
Calabasas Child Custody Cases
Courts consider the best interest of the child when awarding custody.
Legal custody has to do with decision-making as it pertains to the child's health, education and welfare. Unless issues such as child abuse, domestic violence, drug use, and alcohol abuse are present, courts are likely to award joint legal custody. This means the parties must discuss and consent in making choices about:
School/education
Medical care
Participation in extracurricular activities
Physical custody refers to where the children live. California uses a percentage system to describe the parenting plan or visitation timeshare. For example, all weekends plus holidays equals a 33% timeshare, whereas alternating weekends plus holidays is 20%. A 50/50 split is nearly impossible when the parents live far away from each other and they do not each have easy access to the child's school, healthcare providers, extracurricular activities, and so on.
If you believe that a 50% custody split is possible and best for the kids, we can help you with the complex negotiations involved.
Custody decisions go far beyond a parent's emotions. Courts want proof of what is best for the child, and the child's needs are considered first. Often, decisions are made on a purely practical basis. Kraft Miles, A Law Corporation understands your need to be with your children. We can help demonstrate to the court how having more time with you is objectively better for the child's welfare.
Many people still operate under the assumption that fathers inherently have fewer rights than mothers. These days, that is simply not the case. Mothers cannot block fathers from their rights to visitation, making decisions about the child's well-being, and so on. If you're a father who needs help getting access to your children, we can help. Blocking your access is illegal, and we can help hold parents responsible to the court.
Mediation
Divorce doesn't have to be a battle, and you can make agreements among yourselves. If you want to avoid court, consider mediation instead.
You can trust our skilled family attorneys to help mediate your negotiations. Our legal professionals can work for both of you, keeping fairness at the center of the conversation. We will act as a neutral third party, meeting with both of you, either together or separately, to discuss your needs.
Utilizing specialized training, we can help keep communication open, allowing both parties to express themselves and hear one another. If discussions become tense, we can help keep everyone cool and reasonable.
Through mediation, you are empowered in your divorce. You won't worry about being forced into any actions because you decide and consent. The process saves you time. Instead of meeting regularly with your attorneys, discussing strategies that play out in court, you attend a handful of meetings. Saving time saves you money, avoiding expensive legal fees. Mediation can also preserve your privacy, as agreements are made behind closed doors instead of in court.
In the best-case scenarios, you and your former spouse can part as friends, having worked on one last project together. Kraft Miles, A Law Corporation suggests a joint consultation, with both parties, so we can be unbiased from the inception of the case and continuing the end.
Our Calabasas Legal Team can Assist You with a Wide Variety of Family Law Matters
Whatever your family law needs in Calabasas, you can rely on Kraft Miles, A Law Corporation to help. We care about our clients, and we will work hard to help keep you at peace during this difficult time
Legal Separation
Dissolution of Domestic Partnerships
Child Support
Restraining Orders
Paternity
Father's Rights
Prenuptial or Premarital Agreements
And more!
---
For high-quality legal care in Calabasas, CA, contact us online, or call us at (818) 462-5076 today!
---

"Joy was always available, professional, super knowledgeable, and very supportive throughout the entire process."

- Steve L.

"Joy is a knowledgeable attorney and incredibly generous with her time and point of view."

- Anonymous

"Her wisdom, grace, and honesty are second to none."

- Layla

"I am truly grateful to Joy and her team for being thorough, diligent, and respectful to help my children and I through this difficult and challenging time."

- Elizabeth M.

"I knew from the first moment I chatted with them on the phone that Joy and Leslie would be the right legal team for us."

- Former Client

"I can't thank her and her staff enough for the peace of mind they gave me."

- Steven