On Monday, March 25th, 2019 at the Van Nuys Courthouse, the Supervising Judicial Officers and the Judges of the Family Law Bench of the San Fernando Valley held an appreciation luncheon for local family law attorneys who volunteer their time to serve the courts and help self-represented litigants (pro per litigants) navigate legal processes. Attorney Joy Kraft Miles of Kraft Miles, A Law Corporation was featured as an honoree. She was given an official Certificate of Appreciation from the Honorable Judge Michelle Short of the Chatsworth Courthouse.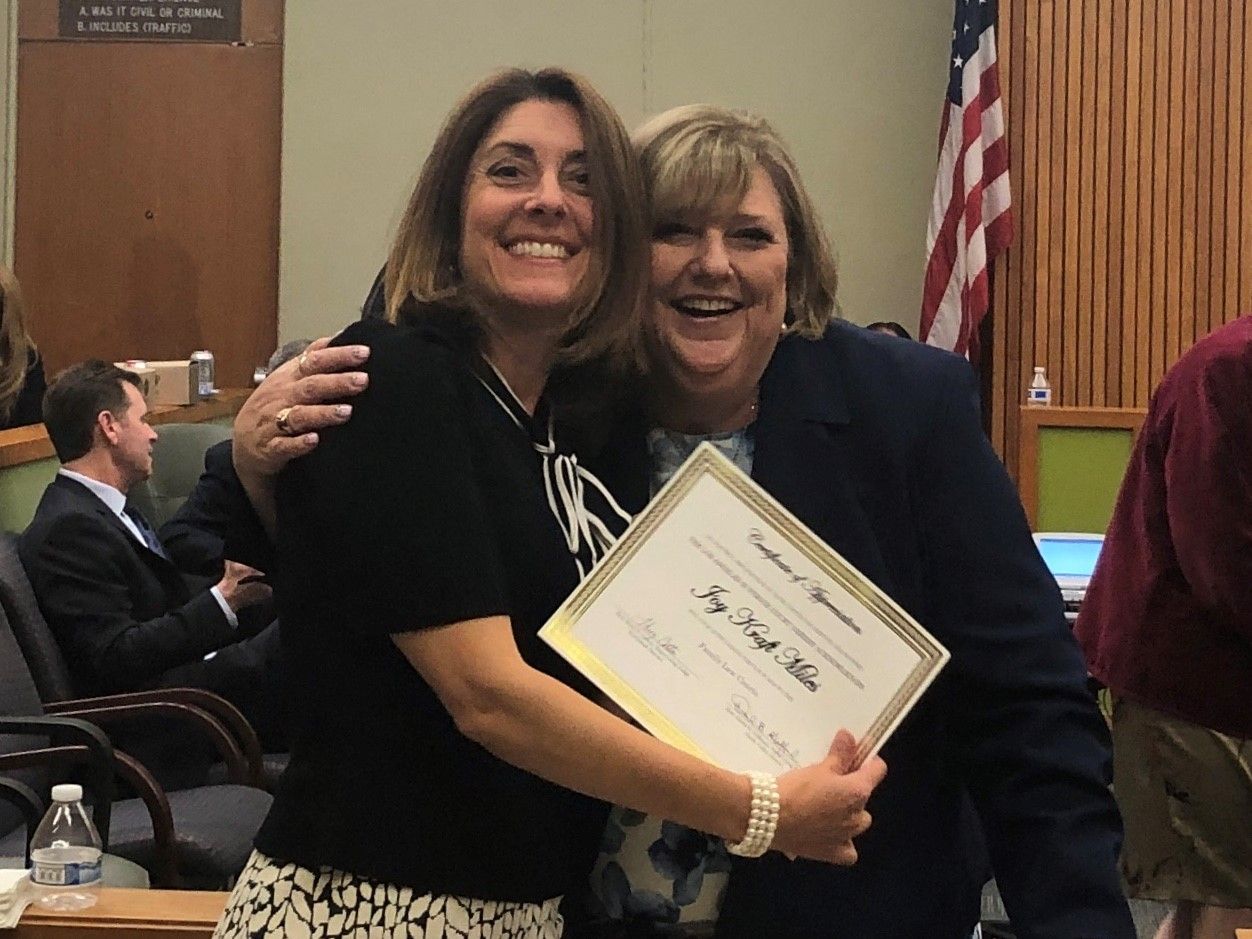 The attorneys honored at the luncheon donated their time to the following causes:
Settle-O-Rama: Every November, experienced attorneys help litigants at the Van Nuys Court settle instead of going to trial. Settlements can bring great benefits to all parties involved, such as a much faster legal process with a conclusion that cannot be appealed.
Daily Settlement Officers (DSOs): Knowledgeable volunteer attorneys at every courthouse, every day, help settle Requests for Orders (RFOs) for child support, spousal support, and financial issues.
VAST (Volunteer Attorney Settlement Team): For parties represented by counsel, the VAST team helps settle cases otherwise ready for trial by teaming up two attorneys and any other experts, such as child custody evaluators and forensic accountants. The team meets at an office for 3 hours to write up a Marital Settlement Agreement after extensive mediation. All of the VAST team volunteer their time to lighten the burden on the courts for the bench officers and other courtroom-bound litigants.
Pro Tem Judges (temporary judges): Experienced attorneys or retired judges who assist with Courthouse overload. For example, when the Van Nuys Courthouse has flooded and closed down, the wait for a court date went from 8 weeks to 17 weeks. Pro Tem Judges stepped in to expedite processes and minimize delays.
All the volunteers provided a FREE service for litigants in need of legal help. This pro bono work is greatly appreciated by those who have lost money, quality of life, and time during a divorce or legal separation. The Los Angeles Superior Court's Family Law Department is the largest Family Law court in the world. Volunteers like Attorney Joy Kraft Miles help keep it moving so that families can stop hurting and start healing.
Learn more about Attorney Joy Kraft Miles and her law firm by calling (818) 462-5076 today. You can also contact her firm online to schedule a consultation with a divorce and estate planning attorney.